Check Out These 5 Great Trends for 2017 Events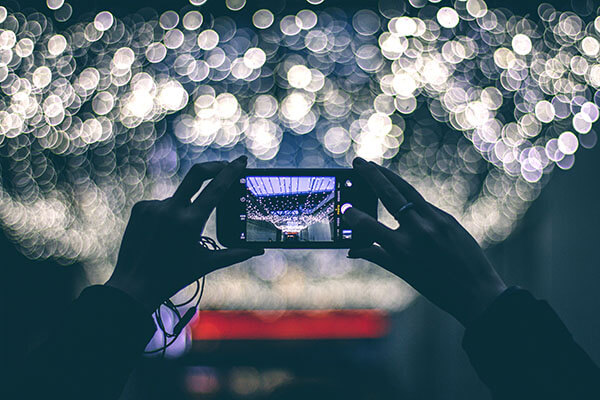 The trends are always changing, and nowhere is that truer than for the event scene! If you're interested in finding out the latest event trends in 2017, we've got you covered. Check out our following article and you'll discover all about the event trends that you should take advantage of this year.
1. A High Level of Interaction
Having interaction at events is so key! Whether it's a novelty appeal, games, apps, technology, contests, or more, there are tons of activities you can come up with to increase interaction. Promote an event by having a designated hashtag that guests can use and check out each others' pictures, or have a hologram that draws people in. Even having a bucket filled with chocolate covered pretzels and having visitors guess how many are inside boosts interaction. Whether it's a photo booth or food that is a little bit more than the usual 'just food' (surprise desserts, etc.) with a chef present preparing everything and guests getting to co-create dishes, interaction is great, so be sure to aim for it.
2. Smart Phone and Event Incorporation
It may seem like people are always on their cell phones and smartphones. It's pretty much inevitable that some guests will be checking in on their phones. Turn that to your advantage by making them part of the event. It's more fun to encourage people to use their phones to interact at the event than to ban them completely. The 'no cell phone' policy of the past is trending toward encouraging their use whether it's for games at events, polls, streamed content, social media and more.
3. Using new technology!
This year, events are trending towards using new technology. The novelty tech provides a level of excitement and newness that attendees just love. There are also tons of options when it comes to event technology, from LED lighting to videos, drones, VR(virtual reality), robots, music, holograms, and more. Virtual reality is expected to be among the most popular of the new tech, as it is becoming increasingly affordable to offer thanks to new viewers.
4. Unusual venues to hold events in.
The same old, same old routine has gotten old for many events. The trend for this year is to have spaces that are non-traditional in every way possible. No one wants to park their car and walk into the same old expo or conference center. A unique space is a great way to have the same type of event but with a totally novel twist. Everything unique or unexpected is on the menu, from pop-up stores, empty airplane hangars to warehouses to wineries. New places give a fresh vibe and a rejuvenated feeling to events that are typically held in stuffy locations, creating a shared experience that people are excited about.
5. Making the event also about giving back, being sustainable, and increasing prosperity.
One trend for 2017? Generosity. Being kind to others and the planet is going to be a big theme among events. Some events are having organic, sustainable food sourced locally and donating leftover food to homeless shelters or other community places. Bottled water, flowers, and anything left over from the event can all go to help someone in need. Having sustainable events can include using cutlery and real plates and cups instead of disposable ones, having recycling bins, and purposing materials that are friendly to the environment.
There are so many great event trends happening these days. Overall, we're seeing an inclination to new, fresh, and exciting ideas that are really taking events to the next level. Gone are the stale events from the eighties where people tried to network and sell their products with maybe a demo at their booth. In 2017, the goal is to be engaging and have people remember you. It's going to be huge to have people interacting, the latest technology, and most of all giving back to the community. People want to have fun and feel good– why not let them?
We hope you enjoyed the list of 2017 event trends. Consider incorporating any of these ideas and you're guaranteed to breathe some life into your next event and make it a huge success. Make your attendees so very glad that they came with any of these hot trends and see how your next event becomes a gigantic hit!